The Height is Adjustable from 170cm (27.5″) to 70cm (66.9″)
Display
---
Electric Mobile Stand Mounting
---
Mounting with Light Panel
---
Four Levels of Height Setting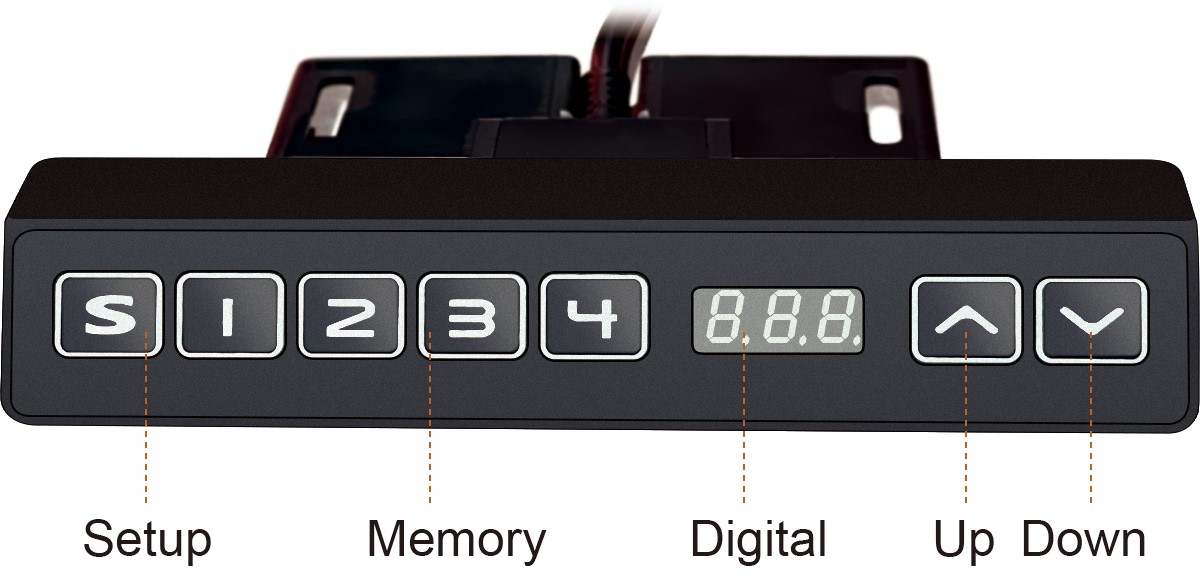 Switch the height unit: Press "S" button, if the digital shows "70-170", which means the height unit is centimeter (cm). You can switch the unit to an inch by lengthy pressing the "S" button until the digital shows "27.5-66.9".
Set the height of each level: Adjust the height by pressing "Λ" and "V", then press the "S" button and one of "1-4" button to save the corresponding height of "1-4" gear. After setting, you can easily select four positions by pressing the "1-4" button as it applies memory function.
The video shows the results of the setup:
Gear 4: 170cm
Gear 3: 143cm
Gear 2: 119cm
Gear 1: 105cm
---
Remote Control
​The three buttons are for up, stop, and down.
---